Graphic Design
Graphic design is very important for websites.
It drives advertising and attracts us to brands and websites. Not only online, they are used offline in our everyday life, like newspapers, magazines, packaging, branding, etc. If you want to run a successful business either offline or online or want to advertise, then graphic design is very helpful. Wtscomnet has the services of graphic design to improve your Identity and increase the tariff.
A good graphic design will give the company a face and visual presentation which will tell the users what they can expect from it. Graphic design can convey a message which will say that you or your company is well established and can be taken seriously. With a poor graphic design, your website or company may look unreal.
A strong corporate identity will convey that your company is actually far bigger than what it is. A creative brand will make sure that your clients remember you. If a company looks professional, then your customers will be more likely to trust because most people remember what they see rather than what they hear or read. Graphic design when done by a professional will attract your target and increase the sale. So reach out to Wtscomnet to make your Identity bigger and trustable.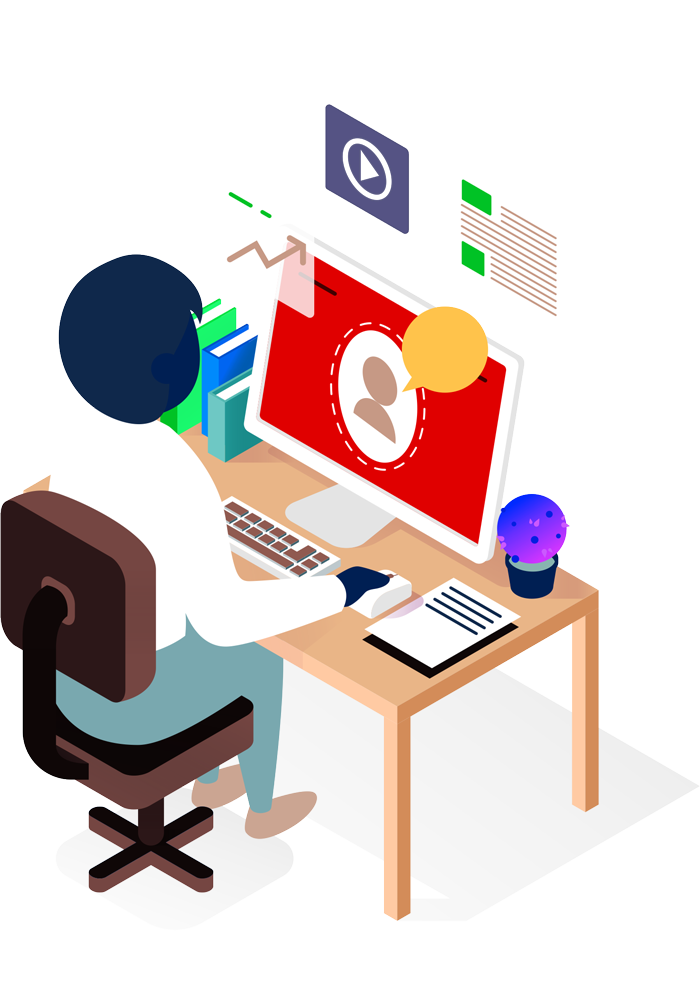 UI/UX Design
There is a rapid growth in e-commerce today with the sale of worth billions of dollars which keep increasing every year. The Internet has emerged as a one stop of entertainment, information, social interaction, etc. This not only increases the usability of a site but also leads to a very smooth completion of any task.
Thousands of business groups and companies are completely dependent on the internet for their success. For online success in any business, a user-friendly website is a must. It can be achieved using User interface design. User interface design of a site plays a crucial role in bringing traffic to it. Every web designer should know how to design functional sites that can help in generating interest easily and bring high online traffic among the internet users. Wtscomnet offers the service to provide your websites with good User interface design. If a site is too complex and difficult to understand it will not have any online traffic. Effective user interface design should be used to achieve the objective of a website. Wtscomnet has this service which comes in handy if you are thinking to do online business.
This will make everything enjoyable and flexible as per the requirements of the customers. Reach out to Wtscomnet to see your own online business succeed.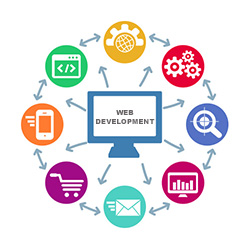 Web Development
Every business requires an online presence; otherwise, their products will become unreachable and will be eventually forgotten. To be able to run the most captivating and a useful business, it should have a web presence to create the potential and have more customers.
Website development allows companies to get in touch with millions of internet users all over the world and widens the range of their potential customers. It gives business the chance to portray them the way they want to be seen.
Wtscomnet provides the service of Web development for your business to improve and market it. With a platform that it built on your own terms, you can effectively market the services and products that you offer. A website can make any business more reliable when represented in a professional way. To develop a website according to a specific criterion, the business can either hire a developer who will choose the best web development software and assist in creating a polished website or do it themselves. If you want your business to flourish then web development is crucial. Get in touch with WTS to develop a well-designed and professional looking website to get your foot in the door of the online market. Reach out to Wtscomnet, go online, get a website and keep your customers forever.
App Development
In today's quick paced business, people are respecting what really is mobile application improvement.
Mobile application improvement is the technique for building a versatile application to work on different portable stages.
Apple's versatile working framework is called ios, Google's portable stage is Android, RIM has Blackberry, and Windows has Windows Mobile. Each stage has its individual statutes, controls, and conditions to make a versatile application. For instance, iOS portable applications request the utilization of Objective-C, while Android versatile applications utilize Java.
The companies required to develop, deploy and manage mobile apps that are made from various elements and tools which enable a developer to write, test and deploy applications into the objective platform. Wtscomnet is one of the top mobile app development solutions providers. With our broad spectrum of world-class project versatility solutions, we are proficient in presenting reliable mobile app development services to record the success story of your business.
When the knowledge of mobile app developers combines with the inventive art of developing a mobile application, Wtscomnet succeeds to present your business with the reliable mobile experience as the onus of your achievement endures in our probability to produce top-notch mobile app solutions.
Software Development
Software development is the evergreen industry, which has numerous potential in the market. Software's are developed to automate the work and reduce the human effort and error. There are various stages in software development process to finally achieve a final software product.
The software development stages include understanding the need to develop software, specification, software architecture, computer programming, documenting, testing, bug fixing, and training.
Generally, software is built for clients and companies to fulfil their specific needs. There are several methodologies in software development to build more functional software; waterfall model and iterative process are some of the widely used software development life cycles.
Software development is the time-consuming and arduous process; hence the work needs to be done diligently. Wtscomnet provides best software development services; they used an iterative process for software development. An iterative process is one of the best methods which requires less programming time and meets the design and functional goals of the client.
Wtscomnet has all the advanced tools and skilled professionals to develop elegant software according to the client specifications.
The services provided by Wtscomnet will be right from the start that is research and understanding the need to the maintenance and updating the final developed software product.